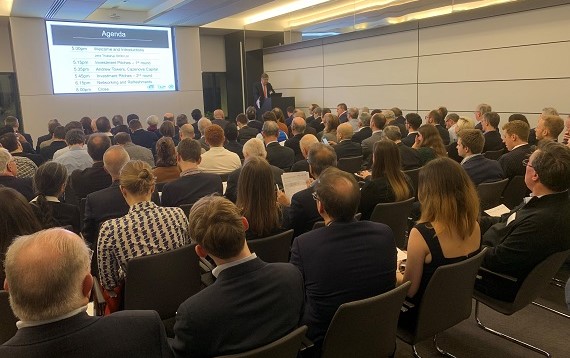 The first OION Ltd Showcase of 2020 was a sell-out event with eleven impressive companies pitching for investment. Hosted by Cazenove Capital at their London offices, the Showcase also saw Andrew Towers of Cazenove Capital provide a fascinating talk exploring 'The psychology of business ownership and exit'. Networking followed the company pitches allowing investors to question and find out more from the companies of interest. More info on these can found on the investment opportunities page of the OION website.
The exciting news of Oxford Angels Network (OAN) merging with OION Ltd was also first announced at the Showcase. The full details on this can be found here.
Our thanks to Cazenove Capital for hosting us at their impressive London Wall Place offices and to our network sponsors; Laytons, PwC, Nunn Hayward, Moorcrofts, Richardsons & The Oxford Trust for their continued support.
The next OION Ltd Showcase, incorporating OAN, will be held from 11am on the 18th March at Culham Science Centre. If you're an investor interested in attending please contact us here. If you're a company interested in pitching, please register your interest via our online form.
Published: February 2020.