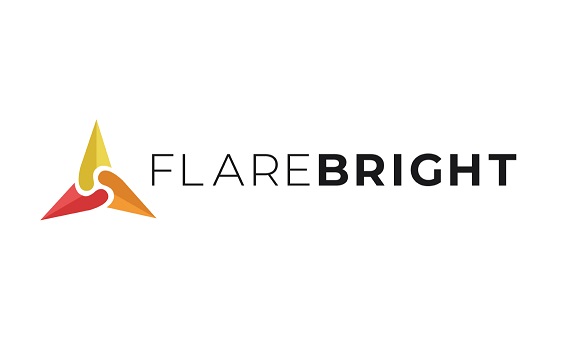 Flare Bright has just closed a £500,000 seed equity funding round.  The main investors were two cornerstone VC's: Britbots, who opened the round, and Highland VC who closed it.  The company was greatly supported by OION who introduced the company to a number of high net worth Angel investors, and together with a few other Angel investors completed the round.  This secures the funding for Flare Bright through to 2022 and is complemented with other UK Government grants through its Future Flight competition and contracts, including an MOD Defence and Security Accelerator Rapid Impact award. 
Flare Bright's Board now consists of Dominic Keen, the CEO of Britbots, who is currently Chairing the Board and Scott Carnegie from Highland VC who joins as a non-executive director.  The two co-founders, Kelvin Hamilton (CEO) and Conrad Rider (CTO), together with Chief Commercial Officer Chris Daniels, complete the Board. 
CEO Kelvin Hamilton says, "we're delighted to have such a quality and committed group of investors join the company and help us rapidly scale up and deliver on our cutting-edge technology."
Experienced Venture Capitalist and Flare Bright's new NED, Scott Carnegie adds, "When Flare Bright pitched to Highland VC we immediately recognised its potential and our investment committee were unanimous in backing this company.  I am very much looking forward to joining the Board."
Flare Bright was founded in November 2015 and after a number of years of experimentation with autonomous drones, accelerated its progress a couple of years ago.  It has grown to twelve staff who are driving the technological boundaries of autonomy in drones. 
Flare Bright is a rapidly growing aerospace company which specialises in its UAS product: SnapShot, designed to be the lightest and simplest way to get aerial images at the single press of a button. 
Flare Bright has three core products: 
The MOD's Defence and Security Accelerator is funding the ruggedisation of SnapShot for the defence and security market. 
SnapShot is being developed to measure winds accurately at altitudes up to 100m.  This is part of a wider InnovateUK project to create live wind maps of urban, industrial and other difficult environments.  
It is developing a precision air-dropped drone for delivering small items such as medicines, vaccines or critical parts to remote places cheaply and efficiently. 
Flare Bright is increasing the endurance, controllability and capability of small drones, and will be introducing thermal imagery into its range soon.  
Contact: Chris Daniels, Chief Commercial Officer
Published: February 2021.