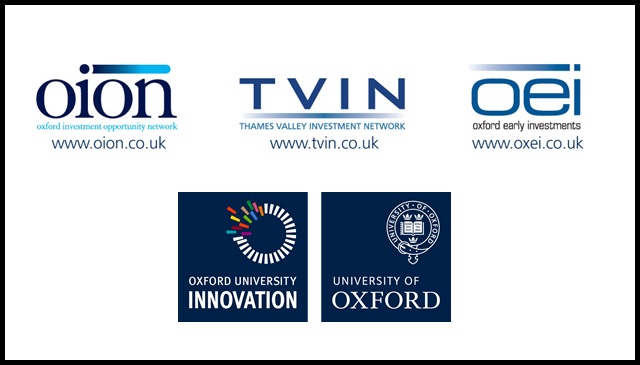 The joint investment meeting held by Oxford Investment Opportunity Network (OION Ltd) and Oxford University Innovation (OUI) saw a mix of twelve companies pitch for investment - eight from the OION Ltd network and four from the OUI network. Investors from both networks attended the Showcase which was kindly sponsored by Cazenove Capital and held at the Oxford Martin School in central Oxford.
The next OION Ltd Showcase will be held on Wednesday 23 May at the Leander Club, Henley-on-Thames. If you're an investor interested in attending or a company interested in pitching, please contact us for further details.
Published: March 2018.