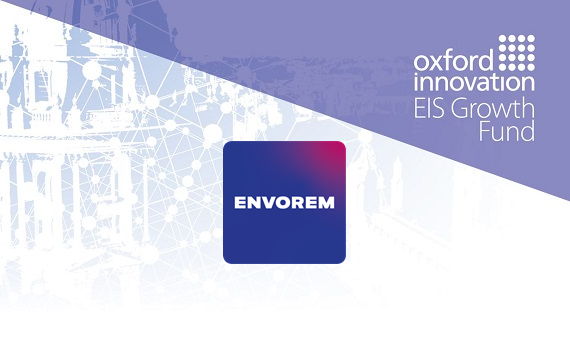 The Oxford Innovation EIS Growth Fund, managed by OION Ltd, alongside Angel investors from OION, SAIC, Danube Angels, TSP Ventures and Morrow Moylan Capital have invested in the early stage Greentech company Envorem. Envorem will use the funds to further develop their technologies and expand their sales.
Envorem has developed an innovative new technology that uses an obscure property of water to process production sludges, cleaning the solids and recovering the entrained oil - all without generating emissions. Recently they completed a highly successful pilot in Oman for their National Oil Company (PDO) to treat sludge and oil-contaminated soil. The pilot proved the technology generates a fraction of the emissions of thermal treatment and is both cheaper & faster. 99% of the oil was removed from sludge as crude of a usable quality. 
Richard Cooper, Managing Director of OION Ltd commented:
"The Envorem technology has huge potential to solve a large industry problem and provides a financial as well as environmental case for change in practice. We have been impressed by the team and are delighted to be participating in this funding round."
Mark Batt-Rawden, Managing Director of Envorem Limited commented:
"We are delighted to have gained the support of the Oxford Innovation EIS Growth Fund and other notable investors, who bring a wealth of experience to our venture. The funds invested will accelerate Envorem's growth and the positive environmental impact our technology delivers."
Published: November 2021.