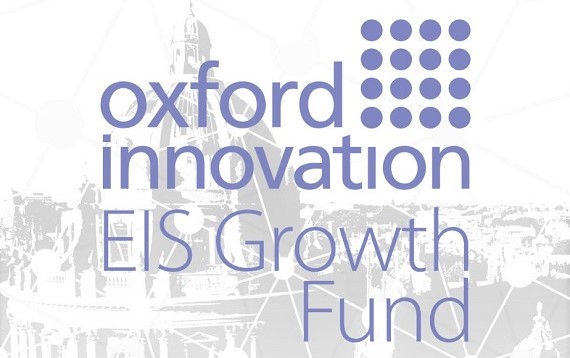 The Oxford Innovation EIS Growth Fund has now completed its first two deals, investing £200k in to both Cognitant Group and FungiAlert. As part of their investment rounds, the companies also received significant investment from OION angel investor members having pitched at recent OION Ltd Showcase events.
Cognitant (Healthinote) is an Oxford based digital platform for health information. They work in partnership with patient groups to deliver personalised interactive information and medical apps to patients to help them manage their health and treatment. Their clients include the NHS and a number of pharmaceutical companies who use their services to provide information about health and treatment to patients. Healthinote is integrated with the UK's largest GP online triage system (eConsult). They've raised over £600k this round. This includes just over £200k from the OI EIS Growth Fund which was invested alongside six OION angel investors. David Ford, who is a member of the Fund's investment committee, will represent the interests of the Fund as a Non-Executive Director. The funds will be used to complete their next phase of product development, complete CE marking, and increase their marketing and business development.
FungiAlert is a deep-tech, bio-product discovery and development company for agriculture. Founded by two (female) post-graduates, they are focused on revolutionising microbial discovery for crop nutrition and crop health. Microbial discovery can lead to identifying natural predators to economically devastating pathogens, to identifying microbes for bio-fertilisation & carbon capture. FungiAlert's SporSenZ technology captures active microbes directly from the field, isolating & cultivating microbes at the right time & conditions, leading to superior bio-product candidates at a rate three to four times faster than existing routes. FungiAlert have previously been assisted by the coaching division of Oxford Innovation. They've raised more than £1m this round, including just over £350k from OION angel investors and £200k from the OI EIS Growth Fund, which will allow an expansion of resources enabling them to bring more products to market faster.
The Oxford Innovation EIS Growth Fund, managed by Oxford Investment Opportunity Network Limited (OION Ltd), closed for investment at the end of March and aims to complete around ten investments in promising early-stage technology businesses during the current financial year.
Published: August 2021.