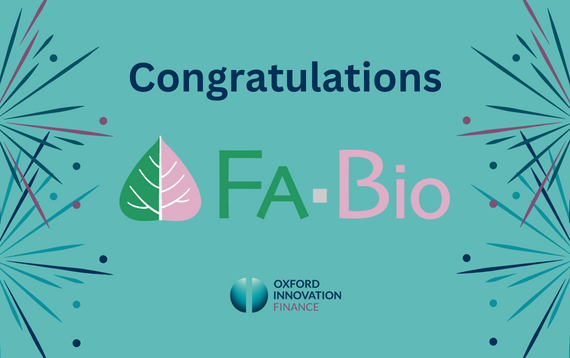 The Challenge which looked for food and Agtech entrepreneurs who are committed to diversity and inclusion, took place on 18th October 2022 in Iowa. Having made it to the final pitch presentation, from over 130 applicants, FA Bio was announced as a winner receiving $250,000 investment and access to Radicle's company-building platform to accelerate its growth.
Oxford Innovation Finance first met FA Bio at one of its OION Showcase events back in 2020 where they pitched their mission to discover and develop bioproducts. The OI EIS Growth Fund 1 and OION angels invested as part of their £1 million fundraise in 2021 and we are proud to see its expansion of resources has led the company to achieve such great success.
Angela de Manzanos Guinot, CEO & Co-Founder at FA Bio said: "FA Bio is incredibly proud to have won The Radicle Inclusion Challenge, which provides a prestigious platform for early-stage Agtech companies and investment. We are a diverse and innovative business discovering unique microbial solutions with our patented SporSenZ technology, to protect our natural ecosystems. Our business concept and strategy is to discover sustainable biological alternatives to agrochemicals that can improve agricultural productivity and sustainability."
Richard Cooper, Managing Director at Oxford Innovation Finance comments: "This is a fantastic achievement for the whole team at FA Bio who have made phenomenal developments after pivoting their mission last year. Its vision, to provide superior bioproducts for agriculture that can replace chemical inputs, will revolutionise sustainable agriculture and protect our natural environments from further deterioration."
Published: October 2022.