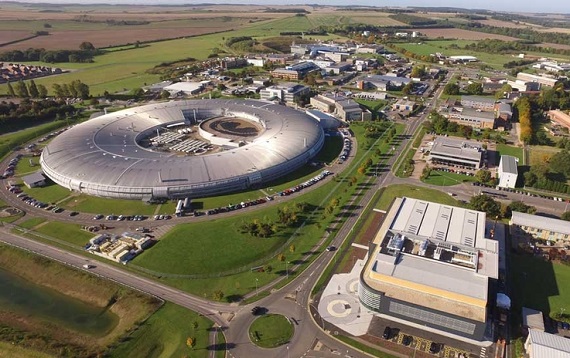 Following a short break over the summer, our Showcase events resumed last week with the first of the Autumn series held in the new Visitor Centre at Harwell Campus. Prior to the Showcase, investor attendees were also invited to tour the ISIS neutron and muon source, a world-leading centre for research located on site at Harwell. ISIS's suite of 32 neutron and muon instruments give unique insights into the properties of materials on the atomic scale to over 1,700 scientists a year. The science studied at ISIS spans a wide range of disciplines, from magnetism to cultural heritage, engineering to food science, and chemistry to environmental science.
The Showcase then followed with nine companies pitching for investment. Opportunities from a wide range of sectors featured from Healthcare to Engineering to Software - further details can be found on the OION Ltd investment opportunity page. Networking and refreshments then allowed investors to find out more from the companies. We look forward to reporting on the presenting companies' successes over the next few months.
Our thanks to Harwell Campus and STFC for hosting this Showcase and for organising the ISIS facility tour. Our thanks also to our network sponsors; Laytons, PwC, Nunn Hayward, Moorcrofts, Richardsons & The Oxford Trust for their continued support.
The next OION Ltd Showcase will be held at the recently completed HB Allen Centre in Oxford on Wednesday 23 October 2019. If you're an investor interested in attending or a company interested in pitching, please contact us for further details, we'd love to hear from you!
Published: September 2019.