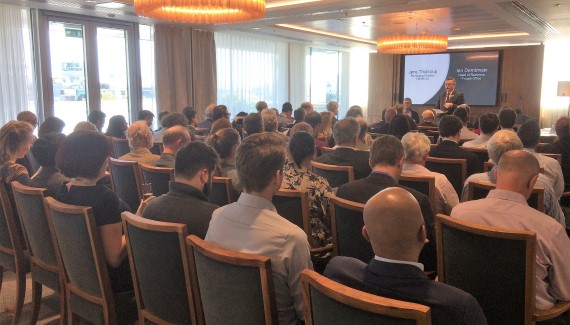 Eleven companies pitched for investment at OION Ltd's most recent Showcase, held at the London offices of Rathbones. The companies from across OION Ltd's three investment networks (OION, TVIN & OEI) presented for five minutes each, followed by networking over champagne and canapés allowing investors to question and learn more from the companies of interest to them. The featured companies represented a wide range of sectors at various stages - further details of which can be found on our current opportunities page.
Our thanks to Rathbones for hosting this Showcase and also our sponsors Laytons, PwC, Nunn Hayward, Moorcrofts & Richardsons for their continued support.
The next OION Ltd Showcase will be held at the Oxford Martin School, Oxford on Tuesday 2 July 2019. If you're an investor interested in attending or a company interested in pitching, please contact us for further details, we'd love to hear from you!
Published: May 2019.