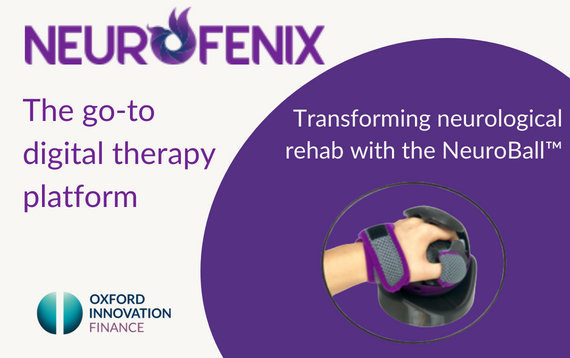 Fantastic news for Neurofenix as it raises £5.9 million in Series A funding to support its US expansion, hiring and clinical trials. Its product, the Neurofenix NeuroBall, is transforming neurological rehab with its easy to use upper limb training device. The NeuroBall which can be used in clinics and at home is transforming lives of stroke, traumatic brain injury and spinalcord injury survivors.
 
Oxford Innovation Finance first met Neurofenix back in October 2019 when they raised investment from our OION angel investor network as part of their £1.5 million seed investment round. Founded in the UK in 2016, Neurofenix continues to make a difference in the lives of neurological injury survivors and their families worldwide.
Published: September 2022.