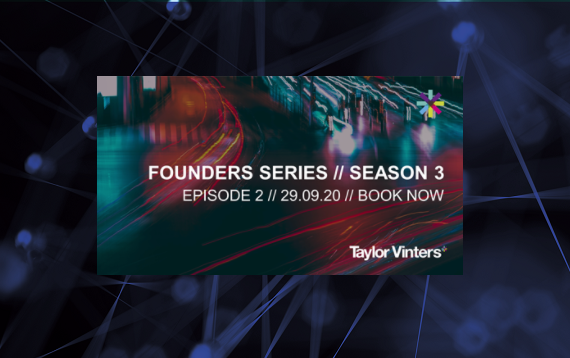 The Founders Series - Season 3 // Mikesh Udani - Tuesday 29 September, 5.00pm - Book here
OION sponsor, Taylor Vinters Founders Series reveals how leaders of breakthrough business have identified opportunities in fast-moving markets and taken a disruptive, tech-based approach to make their concepts succeed.

For episode 2 in Season 3 of their Founders Series, they'll be meeting a spin-off CEO whose revolutionary tech-based approach addresses a health issue that's existed for decades.

Led by CEO Mikesh Udani, Albus Health is tackling the worsening threat of chronic respiratory diseases such as asthma. There are 334 million global asthma sufferers, predicted to rise to 400 million by 2025. In the UK 1,400 people die from asthma each year, 45% of them before they can reach hospital. In an era of extraordinary technological advances, Albus Health see this as a wrong that must be righted.

A spin-out from Oxford University, Albus Health has recently won the AI in Health and Care Award from NIHR (NHS/UK Government), announced by Secretary of State for Health and Social Care Matt Hancock at the Founders Forum during London Tech Week.

In this webinar, they'll explore Albus Health's radical response to respiratory monitoring, how it's been brought to market and the key milestones such as funding, recruitment and working with a major pharmaceutical company.

Sign up to watch and participate in their Founders series, and help them create an even broader community by suggesting other speakers you'd like to hear from. If you cannot make the live event, they will post a podcast following the event for you to enjoy. Sign up here: https://bit.ly/3ift2s5.
Published: September 2020.