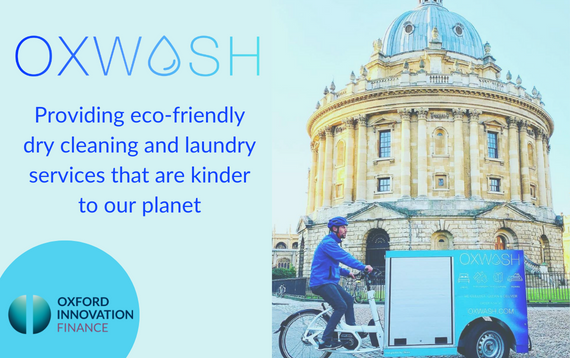 Congratulations to Oxwash on closing their £10 million Series A funding to expand their services and disrupt the antiquated laundry and waste industries. Their state-of-the-art laundry and sustainable dry cleaning facilities use the best equipment and software to provide the most reliable and hygienic service that is kinder to customers and our planet.
Oxford Innovation Finance first met Oxwash back in January 2020 when they pitched and raised investment from our OION angel investor network as part of their £1.4 million seed investment round. Oxwash founded its ecofriendly dry cleaning and laundry service in Oxford in 2018 and continues to revolutionise the laundry industry, eradicating the impact of washing on the world's ecosystems.
Published: September 2022.